The Libertyville Fishing Club was started in April 1979. The club holds an average of 18 fishing outings a year in northern Illinois and Wisconsin. Other club activities are the annual banquet and running the Vernon Hills Park District's children's fishing event. The main focus of the club is to provide a platform where members can share fishing knowledge with each other. Each year the club will have speakers (Tournament fisherman or Guides) at several meetings to talk about new techniques or tips on specific bodies of water. The club also provides for some competition with several contests. The Fisherman of the Year contest is based on points members earn for fish they catch at club outings. The Big Fish award goes to the member who catches the largest fish of the year during any club outing. A new contest, the Multi-Species Master, goes to the member with the greatest combined length of five fish of different species caught during club outings. Club members winning these contests get their name on a plaque and can have their club dues paid for.
Al Silcroft loves to fish anytime and anywhere. He enjoys the scenery, the camaraderie, the escape, and nature. His favorite species to catch are walleyes, northern pike, and smallmouth bass.
Lou DiNicola joined the Libertyville Fishing Club in 2002 after searching for a club that focused on all species. As a young child growing up in Chicago, his dad often took him fishing for perch on the lakefront with a bamboo pole. Soon he moved up to more sophisticated equipment, boat ownership, and fishing trips all over the country. At this point in life he has come full circle and enjoys mentoring kids about fishing. He would rather see a kid catch his first fish than catch a big one himself.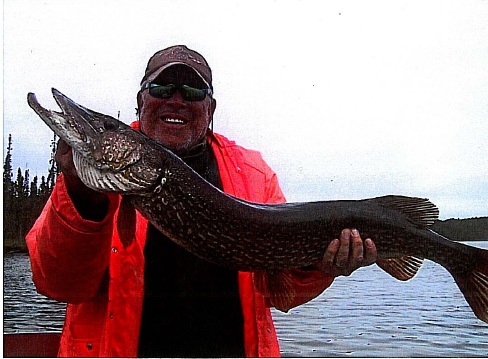 Gregg Stockey joined the Libertyville Fishing Club in 2016 and won fisherman of the year the next year. He enjoys the club camaraderie, and the chance to fish unfamiliar water. His favorite fish is the smallmouth bass, the gamest fish that swims!
Jason Cashmore joined the Libertyville Fishing Club in 2017. He has been an avid fisherman across the upper Midwest his whole life, both on open water and through the ice. Even the other club members tell him he fishes too much! He has enjoyed being in the club making new fishing buddies and learning new techniques.